Phantasmagoria Orlando/DiDonna Productions is proud to present the seventh ALL ORIGINAL installment in their Critically Acclaimed "Whimsically Macabre" Halloween Celebrations
PHANTASMAGORIA VII
"The Cards They Are Dealt"
PHANTASMAGORIA AS FEATURED NATIONALLY ON PBS IN 2016
Called "one of the most unique theater troupes in the country." by Good Day Atlanta, and direct from its successful performances in Orlando, Atlanta, Baltimore, Ocala and Eustis with our touring shows, Phantasmagoria is proud to be presenting their next main stage installment PHANTASMAGORIA VII "The Cards They Are Dealt" to celebrate the 2016 Halloween Season and its seventh year in Central Florida!
With the ongoing critically acclaimed success of the past six year's installments – as well as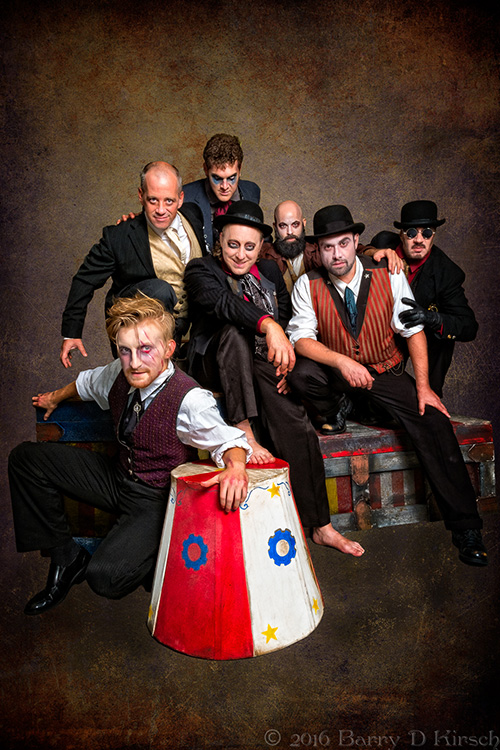 special events and appearances throughout the year– the brand new PHANTASMAGORIA VII thunders on to the Mandell Stage at the John and Rita Lowndes Shakespeare Center with all new stories of terror! Live performers, "Phantastical" dance, explosive stage combat, large scale puppetry, aerial performance and haunting storytelling combine to create a tapestry of macabre and whimsical horror!
Join Phantasmagoria's evocative troupe of storytellers, dancers, and chorus as they embark on their newest journeys through literary tales of terror, horrific folk stories, legends, and myths from around the world. Enter with us into dark tales from the likes of Poe, Lovecraft, Oscar Wilde, Ambrose Bierce, and M.R. James, as well as Arabic folklore, whimsically macabre German fairytales, and so much more – all to set the tone for a truly Phantasmagorical Halloween season!
In addition to our main stage production, Phantasmagoria will be high profile this whole season well into November with ongoing events and appearances including Artlando, City Arts Dia de los Muertos, Renningers Steampunk Industrial Days, The Orange County Public Library Downtown, The Lake Mary Museum, Orlando Weekly Zombie Ball, The Bob Carr Auditorium an ongoing appearance in residence at Petrified Forest and MUCH, much more!
The Halloween season is upon us!
We are also proud to announce our 100th Mainstage Show! October 31st marks our 100th show (not counting special events or appearances) – join with us to celebrate this amazing milestone!
General Admission Tickets are $15 – $25 with special VIP admission tickets from $25 – $35 (which include Pre-Seating, VIP post show performance, photo op and much more)
Information and Ticketing can be found beginning in September on our website at www.PhantasmagoriaOrlando.com or on our facebook page www.facebook.com/PhantasmagoriaOrlando
---
TICKETING INFORMATION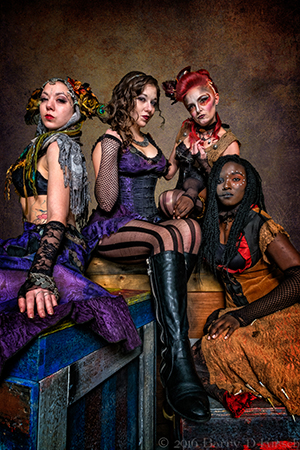 WHEN: Oct 13th – 31st 2016
All evening performances at 8:00pm (Box opens at 7:15pm/Doors at 7:45pm)
EXTRA SPECIAL 100th MAINSTAGE/TOURING SHOW ON OCTOBER 31st!
Oct 13, 14, 15, 16, 21, 22, 23, 24, 28, 29, 30 and 31
WHERE: The Mandell Theatre, John and Rita Lowndes Shakespeare Center
Loch Haven Park, Orlando, FL
TICKETS: Student/Senior/Military Admission – $15.00 / General admission – $25.00
Student/Senior/Military VIP Admission – $25.00 / General VIP Admission – $35.00
(VIP Admission includes Pick of Seating, VIP post show performance, and much, much more!)
TO PURCHASE TICKETS:
WILL CALL/CASH ONLY AT DOOR reserve by calling our hotline at 407-476-5121
(Leave name/number/date of performance and number in party – you will be called back only if there is a problem with your reservation)
CREDIT CARD PREPURCHASE – www.orlandoatplay.com
For further information contact our box office email: phantasorlando@gmail.com

---
PARTIAL REVIEWS FROM THE PAST SEVEN YEARS
" . . . each story was so captivating and bewitching. . .Using music, dance and some of the finest story-telling I've seen, the cast of "Phantasmagoria" resurrects these haunting stories from the canon of Victorian literature." – Lania Berger, Orlando Sentinel
"…One of the most unique theater troupes in the country." – Paul Milliken, Good Day Atlanta
"You may think you've done theater… but you've never done theater like THIS!" – Dawn Sabato, ComeSeeOrlando.com
"A realm of beauty, elegance and just the right amount spookiness . . . Gorgeousness and Gothic, Don't miss it!"  – Denna Eramo, The Daily City
". . .another astounding show filled with storytellers, dancers, and chorusbased on tales of terror from Edgar Allan Poe, Lewis Carroll, Charles Dickens, among folk tales, legends and myths."  – Michael Gavin; InsidetheMagic.net